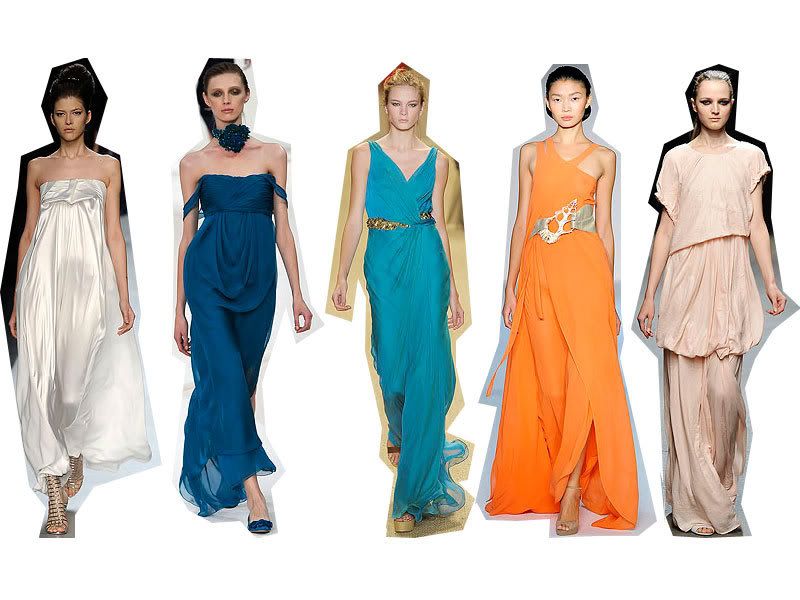 ysl, valentino, monique huillier, threeasfour (favorite!), yigal azrouël (favorite!)
I'm really not one who wears dresses that much, I'm more of a top & jeans girl or top & skirt. But honestly I've always wanted to own a long maxi dress. But most maxi dresses have not attracted my attention, too loud of prints, too long, too sexy, just too much cleavage exposure which if it's on me no cleavage at all probably. Come Spring 2009, one of the style trend that has been spotted is long maxi dresses with Grecian influence categorized as Goddess Worship. Soft flowy satin and chiffon donning the runways, well to me it looks rather magical in the body of those skinny tall nearly perfect models.
Then why not me, a mere 1.57m with skinny average body size and not so perfect skin wear them then? I will and I shall! Cewah. Only
ehemhm
I have to find the perfect one through the help of The Shoplifters coz I did vow not to online shop anymore rite rite? And for me, maxi dresses over RM100 are ridiculous unless if it's under a well known brand house or custom-made to fit. But for now,
The Shoplifters
has fulfilled one dream.
Well hello there brand new lace leggings :)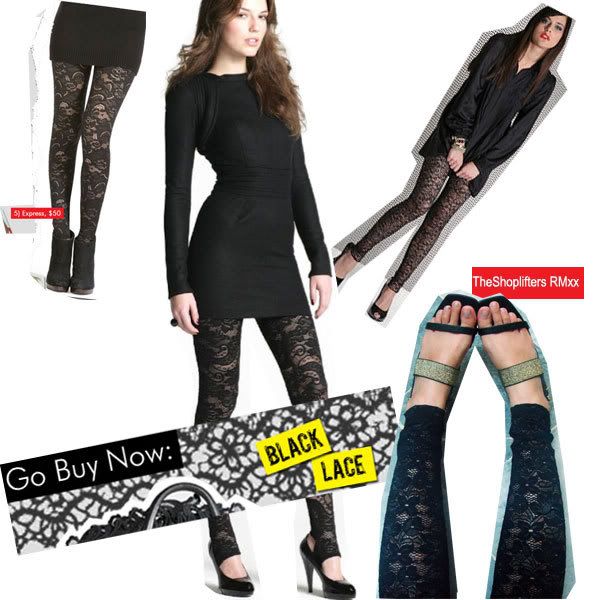 As you can see, we're still not OVER lace yet. Pfftt :P~
(sorry for the low quality teaser, it was really a spontaneous idea)