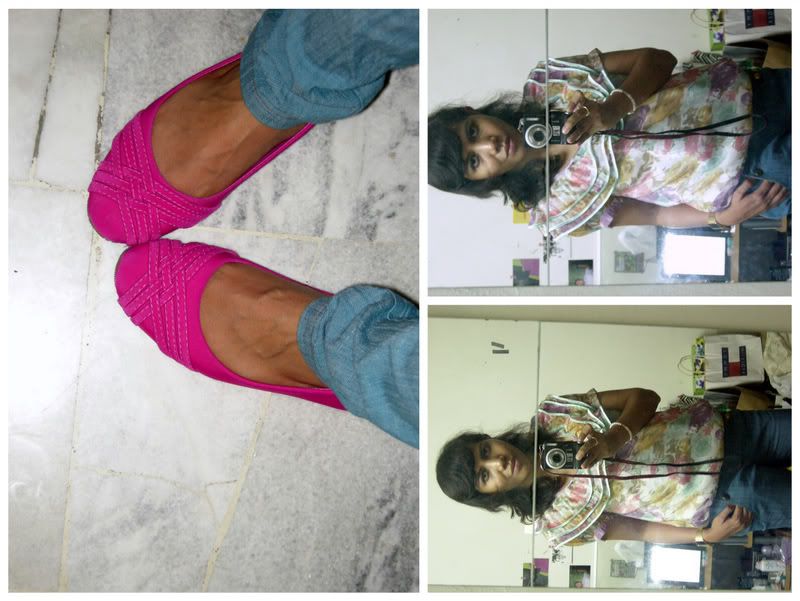 WHAT I WORE YESTERDAY?
Pink fuchsia flats,
Vincci
| Floral Scallop Trim Top,
The Shoplifters
| Denim High-waisted Pants,
The Shoplifters
Pardon my vein exploded feet, they're vain.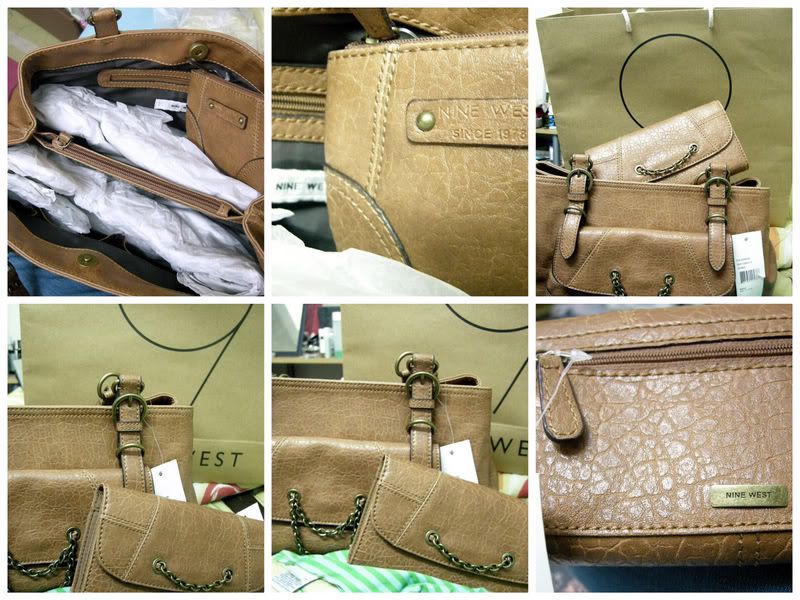 WHAT WAS MY LAST PURCHASE?
Nine West Rayna Medium Satchel in Geo Tobacco, with matching purse *squeeeeel*, the matching purse was a total score and I insisted my fiance to give it as a bday gift after he proceeded to take out his card to pay for the purse. So he don't need to sweat on giving another perfect bday gift next week. This one is enough, his previous birthday gift was a Guess purse. Why the hell did we thought Guess was cool a couple years ago? So not ~sassy~. And dudes, these are all at 50% off.
Was contemplating between this and
this
honestly, because it looks more youthful and probably could fit my whole world innit but the latter was too big for my body frame and also the fact that this bag I chose is
age 25
appropriate, ehem. Forgive my crazy eyed one legged posture and messy bedroom, I just decided not to be a bad fashun blogger and took lazy photo shots last night.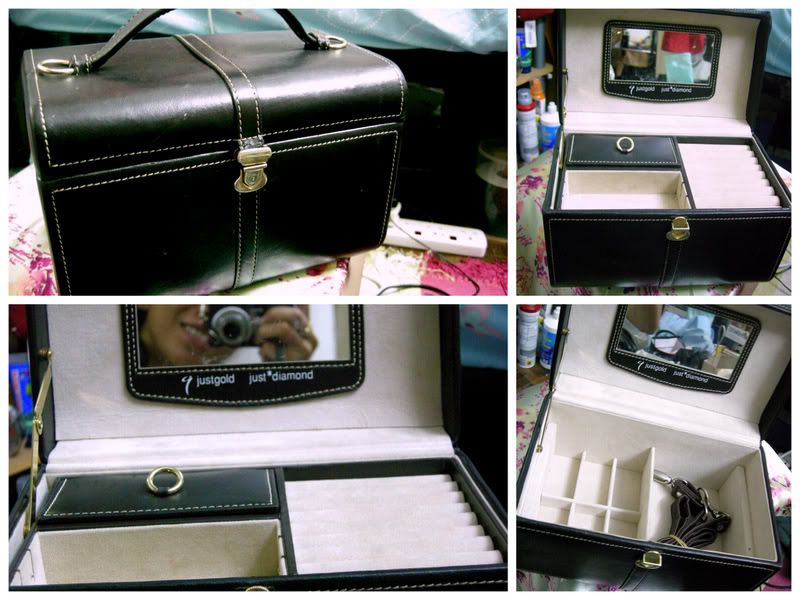 WHAT WAS THE LAST GIFT I RECEIVED?
Okay, with the exception of previous purse/wallet. And roses + muffin cakes + manicure from Clarins (I ♥
CLARINS
), the fiance got me a leather make-up/jewelery bag. It's so doped that it has surprisingly clean and pretty velvet interior with two stack, removable upper stack and a removable long sling too. And guess what, it's vintage. Bought at a thrift store at
Chak Tu Chak
, Thailand on his last business trip. Thrift stores in Malaysia are so disappointing in comparison. Or maybe I just FAIL at bargain hunting.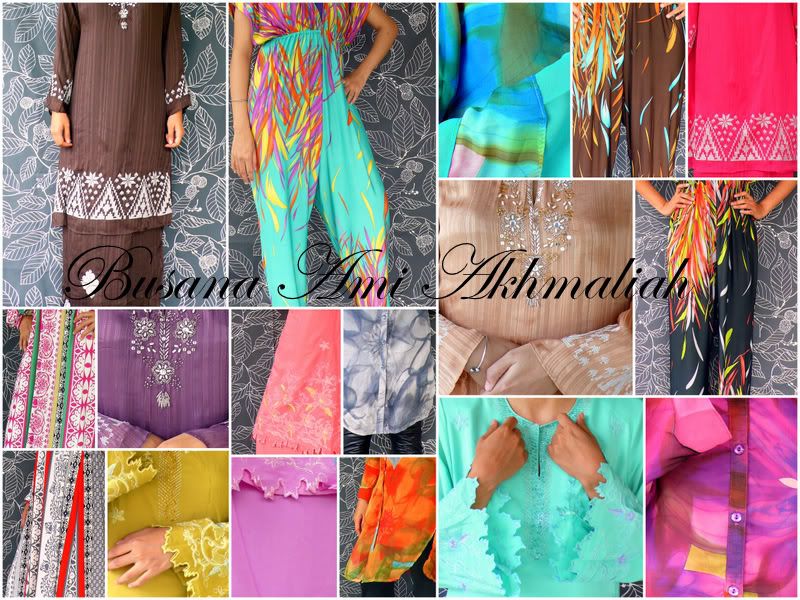 WHAT I DID LAST WEEKEND?
Skipped work and bought these stuff in abundance, a very spur of the moment kind of thing. The idea been hanging around in our heads for awhile but nothing being done. And we just had to do it, sort of experimental inexperienced first timer in that target area. We'll see how it goes.. anyways so yeah do visit
Busana Ami Akhmalia
love!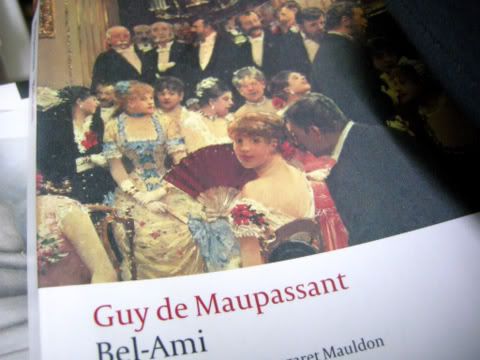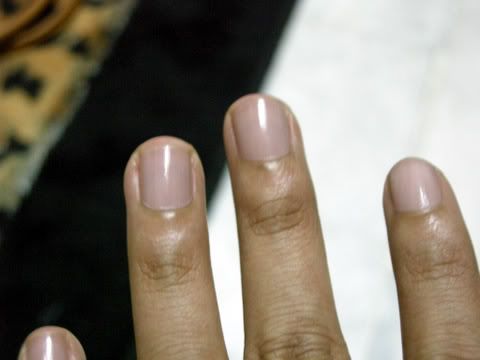 WHAT AM I READING?
If you know me well enough, you'll know why I am reading this
classic
*snickers* |
WHAT I HAD DONE LAST WEEKEND?
I had a pretty simple manicure for free at Clarins ;)
WHAT?!
I'm selling this
Guess studded bag
to make way for more
money to my pocket
power for impromptu shopping sprees. Nah, it's too small my for my liking honestly. I usually carry a lot in my bags my shoulder is red with embarrassment.
HOW?
Picasa
is my friend, they help me make these collages in seconds. I'm off to Penang today, will be back tomorrow with Sos Tupai & asam buah pala! Heh ;)
/ends fashun post with curtsies\