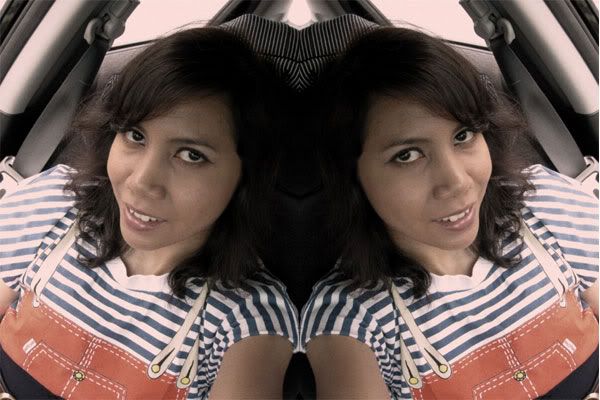 Wore this boxy See by Chloe tee tucked into
Wonder Pants
, brown vintage belt and a creme lace-up flats. Tried on a tangerine jelly flats at Padini Concept Store & was contemplating on buying when a girl told me I looked cute with that assemble. Aww thxx bb girl that certainly brighten up my day. Didn't buy coz
Fandago
pursed his lips when I told him I want to bring home two pairs of shoes, one of it was a fuschia pink flat. NEVER THOUGHT COLORFUL SHOES COULD BE SO MUCH FUN!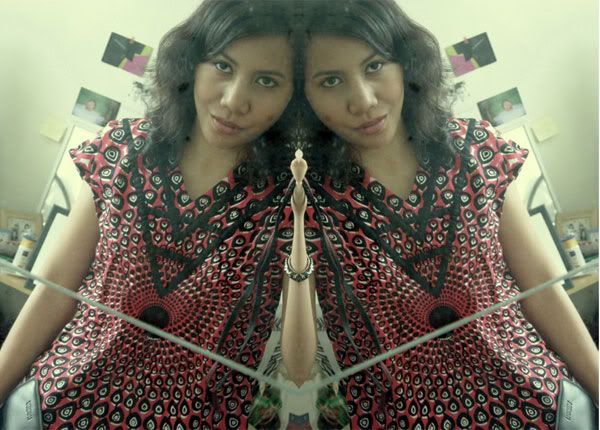 Then the next day wore this artsy cotton top with a
black cropped aladdin pants
& fuschia pink flats heee. Met
Rockie Jackie
at SS2 Murni who just had her hair cut into an edgy pixie do, sangat cute lah awak! She told me I look skinnier, hmm really? :/
I

have

been eating less because I'm trying to control my weight, meaning taking heavy breakfast, tea in the evening and light dinner. No junks in between meals whatsoever coz I used to eat 'em like there's no tomorrow. Lawl kidding.
My skin is getting better, maybe it's the age thing or maybe it's my simple skincare routine. Doing all the wash-tone-moisturize steps in the morning, but only cleaning up the mess of make-up in the evening and a dash of water to freshen up my face. Discovered that in Bandung, when I was too damn tired (of walking & shopping) to even do the 3 skincare steps at night. I have no pimples! It's a miracle <3
Stacked up another two tier on my existing 4 tier shoe rack last night, even though it's not enough to put all of my shoes (overflowing on the floor), I still feel like

I NEED MORE SHOES

. Will never say no to shoes, okay maybe not. Ordered this from a friendly customer in Indonesia, she's so schweet like mint cookie.
I've watched Transformers II the night I said I haven't, was goood.. Love 'em autobots!
Watched Harry Pottah - Half Blood Prince, dissapointed. I did fell asleep a few minutes coz it was a midnight show and we were tired going from Sunway - OU - Alamanda all in one night. Though I do have a history of sleeping in the cinema, it's just so cozy! I even slept the first 5 minutes into Twilight, and now I'm huge fan. Oops, did I say that OUTLOUD?

Thought of catching up Public Enemies tonight but maybe later coz we're gonna check Zara sale again, if there is any (left)?
Went to the curve the very next day after I bought the fuschia pink shoe, but was distracted by babushka and we bought a Lumix LX2 instead T____T
End of report.