Look what mr. fiance got me!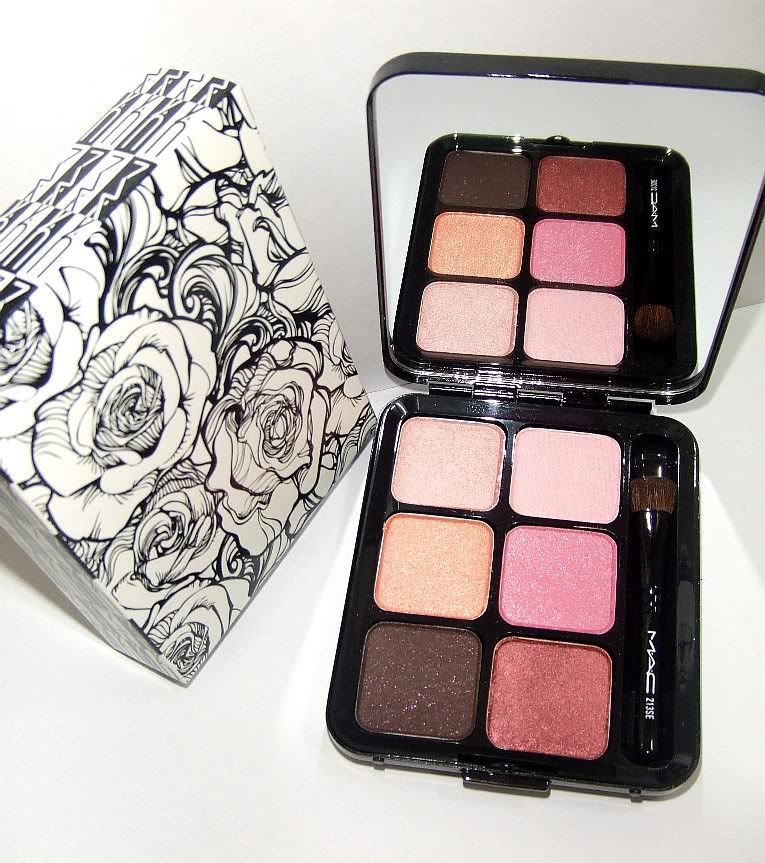 MAC Fresh Cut eye shadows from the limited edition
MAC Graphic Garden
collection. Now he knows how to make a girl shine & smile alrite ♥ Especially love the holographic top and super large mirror!
He also bought a new perfume for himself, he's really a perfume hoarder and when I told him that he kept buying the same brand over and over again, wouldn't thought he would go and buy this;
Paco Rabanne
1 Million
.
Though the packaging is as tacky as hell but goodness God the scent is so irresistibly alluring. So gorgeous, so hot! I'd wear it for myself honestly. It's subtly sweet & feminine which I can imagine a modern metro-sexual guy in his 20s-30s could wear. Malaysia's Harper's Bazaar for October, the one that has
KJ
on the cover y'know, wrote that this perfume is perfect for men in his 50's but seriously it ain't so. The bottle's design may say so but the juices trails elsewhere ;P
So I'd recommend this perfume for all males and females, try it at the counter and you won't regret it.
/ends soapbox advert
Anyways, I'll have to look for youtube makeup reviews & tutorials for the above pallet and see if I like how it looks on me ;)
Merci l'amour ♥
p/s:
help a girl out
.